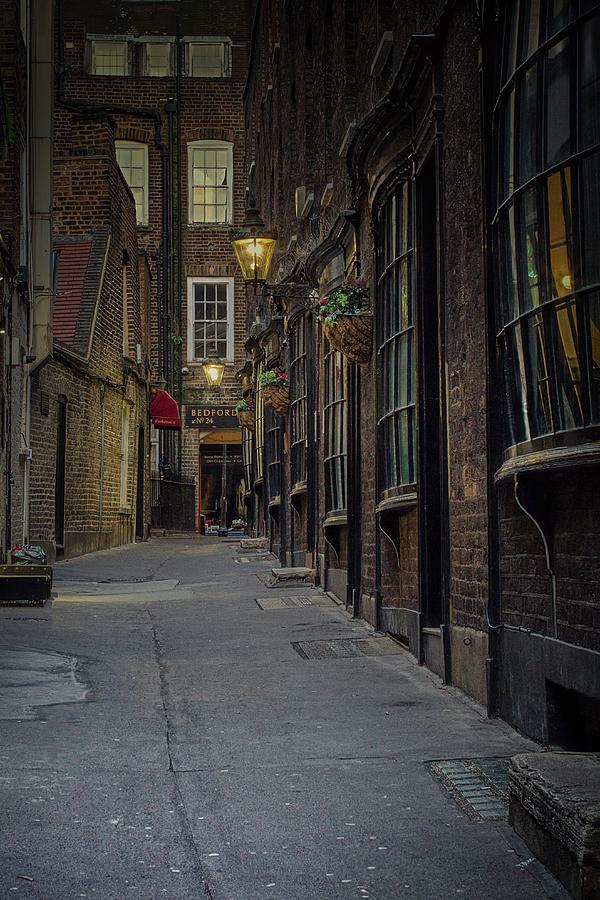 Medium
Photograph - Photography
Description
I set out to capture the essence and unique beauty of Goodwin's Court in London, a destination that has become increasingly popular among tourists and Harry Potter fans alike. The Georgian architecture, with its intricate window fronts and gaslight lamps, made for a captivating location that I was eager to capture through my lens.
To achieve my vision, I planned to photograph the street during the magical moments of sunset when the light and colours would create an even more enchanting atmosphere. However, my journey was not without its obstacles. The constantly changing light conditions posed a significant challenge in my quest to capture the perfect shot.
Despite these challenges, I remained determined to capture the perfect shot. At one point, a group of people crowded around me, threatening to ruin my carefully planned shoot. However, I persisted, waiting patiently until the right moment when they moved away, allowing me to capture the image I had been striving for.
I felt a tremendous sense of satisfaction and accomplishment capturing the essence of Goodwin's Court at sunset was a dream come true, and I couldn't wait to share my photographs with my family and friends. This experience taught me the importance of perseverance and determination in the face of obstacles and showed me how magical the result can be when you overcome them.
Uploaded
February 24th, 2023
Statistics
Viewed 2,072 Times - Last Visitor from New York, NY on 12/08/2023 at 6:12 AM